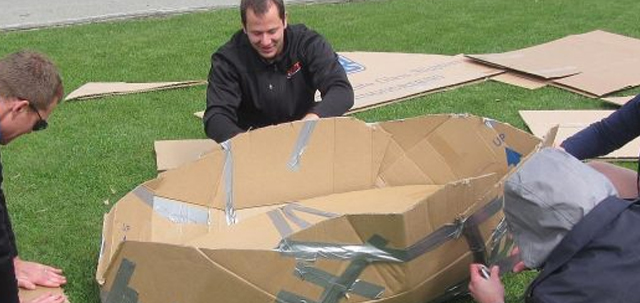 Does Your Boat Float?
June 21, 2019 12:00 am to 11:59 pm Oil Creek Family Campground
June 21 to June 23, 2019.
Adults and teens make a cardboard and duct tape boat float, kids decorate a wooden boat and see if it can float.
Boat Float Regulations.
1. Three Divisions, Kids 12 and under, Teens 13 -17, Adults 18 and over.
2. Kids will be given a boat kit to build and decorate however they wish. Race will be in a trough and a straw can be used
to blow the boat to the finish line.
3. Teen and adult boats are to be constructed of brown corrugated cardboard boxes and duct tape only. There can
be no glue, fasteners, or coatings of any kind. You may use up to two layers of boxes and ½ of the bottom must be
visible cardboard. Boats must be full bottom with no leg holes. One rider per boat. Boats will be inspected before
race. All boats will travel twice across the length of the pool.
4. Teen and adult riders can use their hands at the pool ends to turn around for the second lap.
5. For all divisions two boats will go together and will be timed, the quickest time, after all boats are finished, will
be the winner.